You're a first-time CEO and you've just realized… you don't know what your role actually is.
That was me when outside capital came in, and I wasn't sure what I was supposed to do.
In this episode, I'm launching the CEO Series on B2B Growth, where you'll hear from me, your host John Belizaire, Editor of CEOPLAYBOOK, an online publication full of stories from real CEOs and advice for founders and CEOs of high-growth companies.
What I talked about:
My first experience being CEO (won by a founders vote, 4 out of 5)

Advice I learned that I wished I'd known back then

The importance of falling in love with your customers even if they take their shoes off during a meeting (true story)

Joining a community of CEOs
Check out these resources I mentioned during the podcast: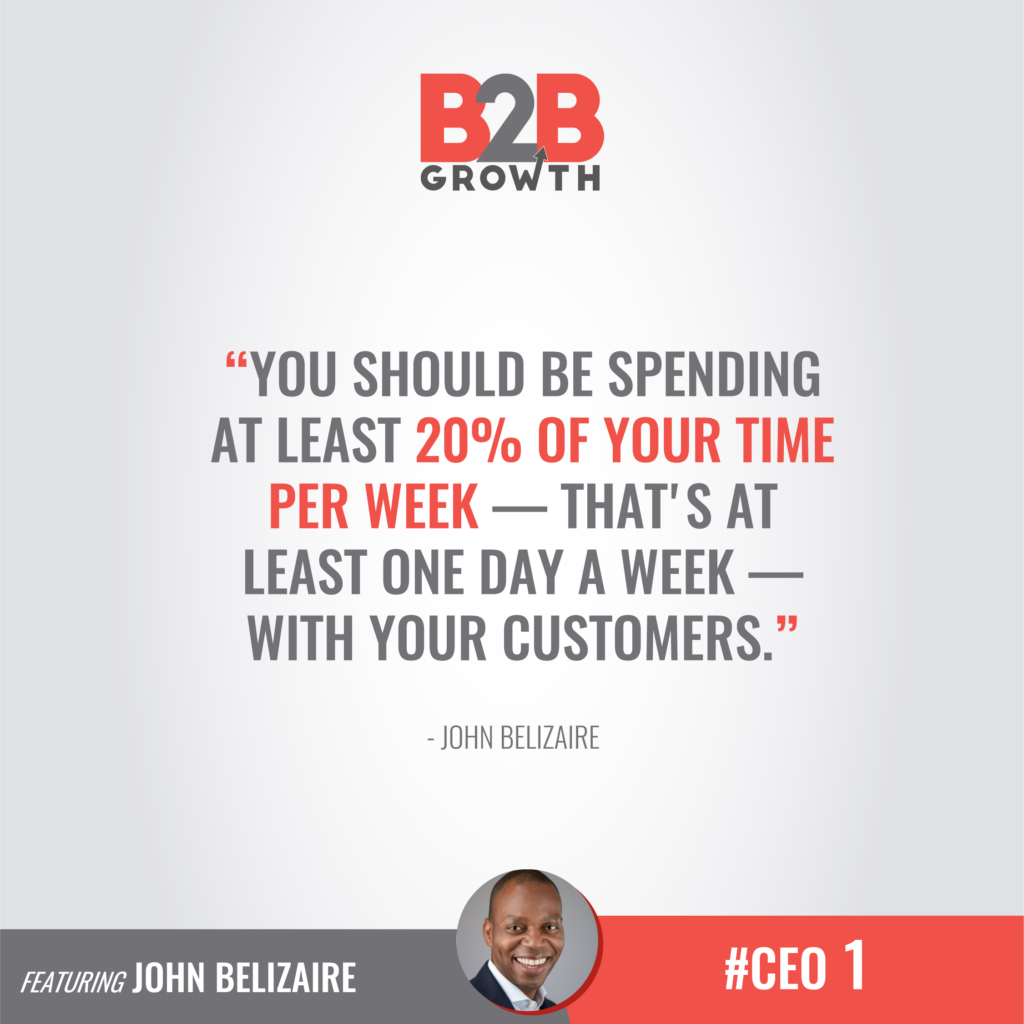 Listen to the episode HERE.
---
You can find this interview, and many more, by subscribing to the #CEO series at the B2B Growth Show on Apple Podcasts, on Spotify, or here.