I have been an entrepreneur and startup CEO for over 20 years.
Riding the highs and lows is an integral part of the job.
It is full of countless challenges.
One legendary CEO coach reminds me that those changes come every six months.
If you are a first-time CEO or serial high-growth leader, you'll know what I am talking about.  
Once you sit in that seat, you quickly realize it's not the same job advertised on social media.
You have to work at it, push and push, and when your energy is low, push some more.
I often ask myself if my success has been about sheer willpower.  
I mean, when things get really tough, is it about willing yourself to succeed?
When I reflect on it, my response is no. It's not about the will.  
It's about love.
---
During the 2020 pandemic, I did like most people and watched the critically acclaimed documentary, The Last Dance, a 10-part docuseries about Michael Jordan and the Chicago Bulls' dynasty.
I watched intently, taking notes on the star of the show, Michael.  
There is no question that he is superhuman. In many ways, he exemplifies the transformation that every person who wants to succeed must go through.
"Every time I step out on the basketball court. My focus is to win. It drives me crazy when I can't!" explains Michael in one of his candid interviews on the series.
At first, he seems like a pretty competitive athlete. But, as the story unfolds, you learn there is something else driving him.
It's love.
---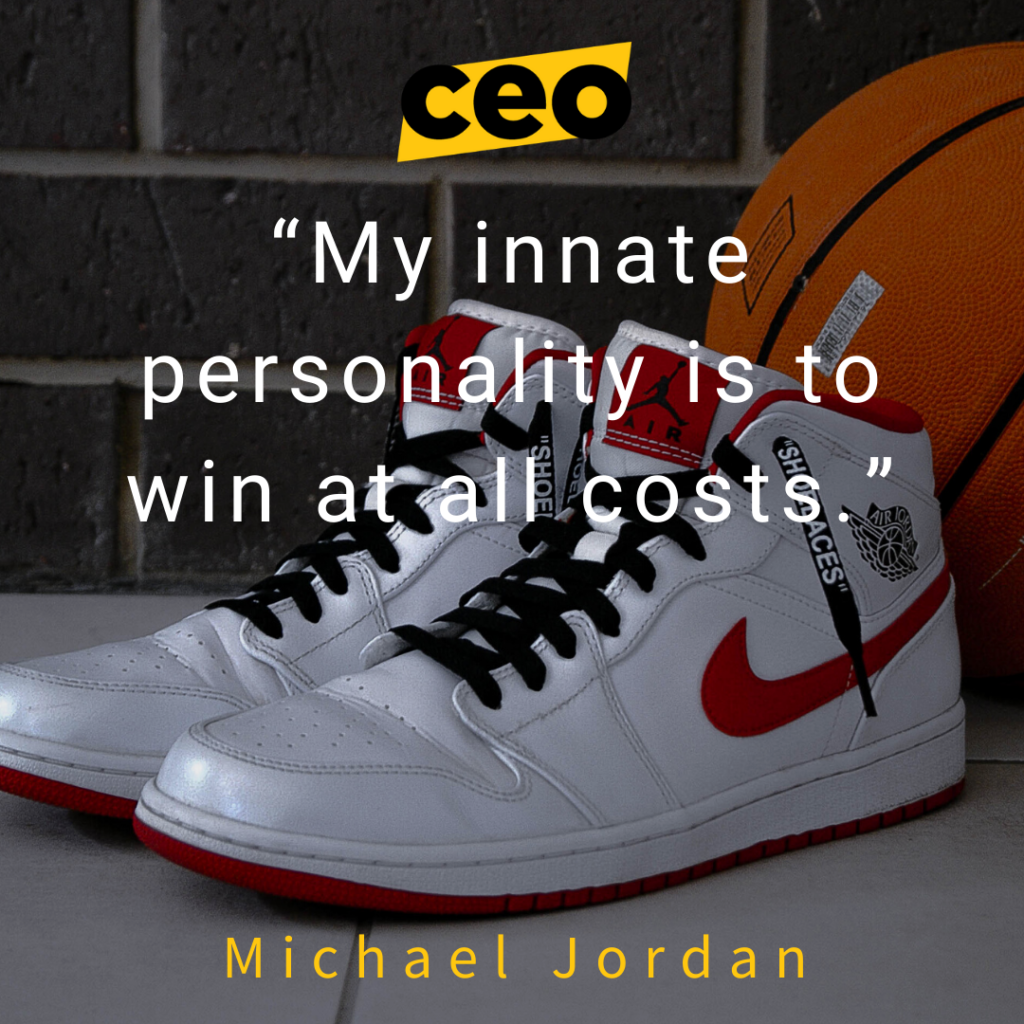 ---
Here is another example.
In an interview on the Howard Stern Show, Jerry Seinfeld responds to Howard's comment about what it takes to be great and succeed.
Howard Stern: "I thought (to myself), you know, it is possible to will yourself, maybe not to be the greatest in the world but to certainly get what you want."

Jerry Seinfeld: "I'm going to adjust your perspective a little bit. That was not will. What you were using, what Michael Jordan uses, and what I use, is not will. It's love. When you love something, it's a bottomless pool of energy. That's where the energy comes from. But you have to love it sincerely. Not because you're going to make money from it, be famous, or get whatever you want to get. When you do it because you love it, then you can find yourself moving up and getting really good at something you wanted to be really good at. Will is like not eating dessert or something that's just forcing yourself. You can't force yourself to be what you have made yourself into. You can love it. Love is endless. Will is finite."  (Emphasis added by me.)
Again. It's about love.
---
That docuseries and that interview with Seinfeld hit me right between the eyes.
What the best athletes, the best artists, and the best CEOs have in common is love.
Tiger Woods, Serena Williams, and Michael Jordan all have this in common.
Each of them reached for higher heights, even after rising to the pinnacle of their careers.
They have an unwavering love for what they do—play the game.
As Jeff Bezos eloquently puts it, "you don't choose your passions; your passions choose you."    
I often wonder how I manage to get through the impossible challenges I encounter as CEO.
Is it will?
No, I love the game. I love the role of CEO. It's my passion.
So, I embrace all the pain (and learning) that comes with it.
I want to master the job. 
So, winning for me is transforming into the best possible leader I can become.  
Every day I jump out of bed to attack my next big obstacle at whatever company I am leading because I can exercise more of my CEO muscle.
I encounter a new adversary, build my skills, and grow in the role. The more practice I get, the better I become.
So, if you don't love being a CEO, get out now. Hire someone to replace you.
There is no amount of will (alone) that can lead you to success.
It's a paradox.  
What you need is love.