In the late '90s, I was among the group of entrepreneurs forging the next generation of dot com companies. I was, fortunately, selling technology tools to most brick and mortar enterprises looking to join the e-commerce club. It was a time of incredible growth for me. I learned a lot about enterprise software sales and services. At the time, BEA Systems, the company that acquired my maiden venture, was the fastest company, to reach a $1 Billion run rate! Nearly six years later, I would start a new journey with a new set of rules in sales in an industry consistently considered a technology laggard. The Insurance industry.
Welcome to the third and final part in the series of advice for "newbies" to the #insurtech industry. (You can find part one here and part two here.)
---
7. TAKE A COUNTER-INTUITIVE APPROACH TO SALES TEAMS.
The most common mistake insurtech CEOs make is hiring people from legacy insurance software companies to build their sales teams. The intuition is, "We are new to the industry and don't know insurance so well, and have no network. These folks have a network." Unfortunately, the challenge with this approach is the "experienced" insurance people have a dated Rolodex, are not trained in the newest sales and marketing processes, and may even have a bad reputation in the space unbeknownst to you. Trust me; we made this mistake a few times. Here is a better recipe: Step 1, hire one of these folks to help you with the customer development phase of your go-to-market. During this period, you are identifying your visionary buyers, understanding their needs, and verifying that your product solves a problem they are willing to pay to have solved. Look for someone who has proven experience closing deals and exceeding quota in the past year. The goal is to develop a roadmap to a selling process. Step 2, once you are ready to scale the team, this is where you flip the switch and hire only sales athletes who are not from insurance and pair them with domain experts and folks from your target user base. (An example would be a former claims adjuster or underwriter.) Hire a sales leader who is an A-player from an enterprise software leader, with experience successfully scaling a team. Step 3, implement a VITO program (see below) and executive events strategy.
8. CARRIERS ARE ALL THE SAME. REALLY.
No matter what they say, most insurance carriers are substantially the same. The essence of their business is the same — risk transfer. Some of the difference is their market focus, size or scale, people, and their legacy. A typical insurance company's past drives 90% of the customization requests you'll receive. Many insurers have grown through acquisition. It drives a tremendous amount of complexity in their operations. The larger insurers have legacy systems that date back so far; the original developers are probably dead by now. When you take your solution to market be mindful of this; don't fall prey to contorting your solutions to account for this hodgepodge environment. Try your best to use modern, API-based technology and a network of integrators to deliver a complete solution.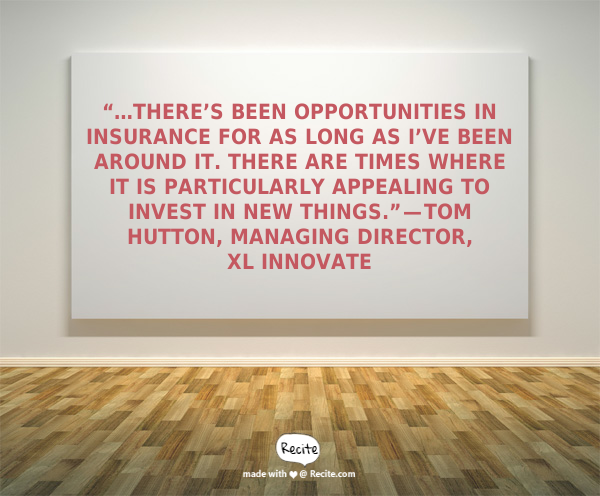 9. DON'T BE AFRAID TO INNOVATE
When we started my insurtech company in 2006, everyone told us our biggest challenge would be integrating our solution to the multiple systems our customers were already using. We would often get stalled during an evaluation because our client did not believe we could do it. We innovated and eventually managed to overcome this roadblock. We could have easily given up, but it became key to our success. We also innovated in other ways including market education, sales processes, implementation methodologies, and managed application services. Don't be afraid to do the same. In fact, as a startup, be afraid not to. While there are a few hard and fast rules for success in this industry, there is still plenty of room to innovate.
10. START WITH THE VITO
What is a VITO? It's a Very Important Top Officer. A CIO, CEO, COO, CFO is a VITO. I tell new B2B CEOs all the time, "if you are not talking to a VITO, shut up and start looking for one." In every industry, getting in front of the most senior business executive is important. In insurance, it is gold. At my company, we always started with the Chief Underwriting Officer or the President of Commercial Lines. These VITOs viscerally felt the pain that we solved. Once we told them our founding story and our successes, they were hooked. We then asked them to introduce us to the CIO. (Nothing gets past that VITO!) When you are mapping out your go-to-market plan, think about which VITO (if not the CEO) has the pain you solve and start your conversations there.
---
I sincerely wish all the new insurtech CEOs, the best of luck. The advice contained herein comes from my own experiences as a founder and CEO in the insurance industry. These lessons are intended to help entrepreneurs new to insurance avoid "unoriginal" mistakes as they develop their companies. If they work for you, drop me a line (john@ceoplaybook.io). Or, comment below.
---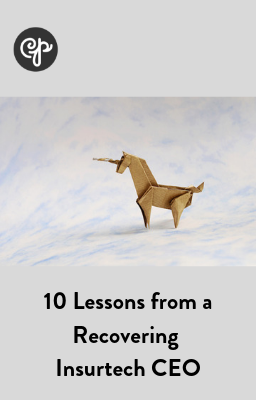 Download a copy of the e-book version of this popular blog series here. (It includes five bonus lessons.)
---
About the Author
John Belizaire is CEO of Soluna, a serial entrepreneur, advisor, and investor. He is also the editor of CEOPLAYBOOK.IO — a medium publication (thoughts expressed here are solely those of the author.) Connect with him on LinkedIn and Twitter. To join the popular newsletter, Mental Candy sign up here.