Reading Time:
< 1
minutes
Sales is an integral part of any business, but rarely associated with the CEO's role. Sales are bottom lines only, right? Wrong. Engineer, turned breakout salesperson, turned powerful CEO, Jim Hemmer shares his journey to the chair, and dares you to think sales at the top doesn't matter. 
High tech industry leader with a track record of creating successful companies at all stages of development from start-up to Fortune 500, and growing them globally to become major players in their sectors.
Jim Hemmer, former CEO, WorkStride and now CEO of CreditXpert.
What we talked about:
A winding path to the chair

How do sales come in to play for CEO's

Problem-solving at the top
Related Articles on CEOPLAYBOOK:
Related Article:  Magic Moments: Five Enterprise Selling Plays for CEOs
---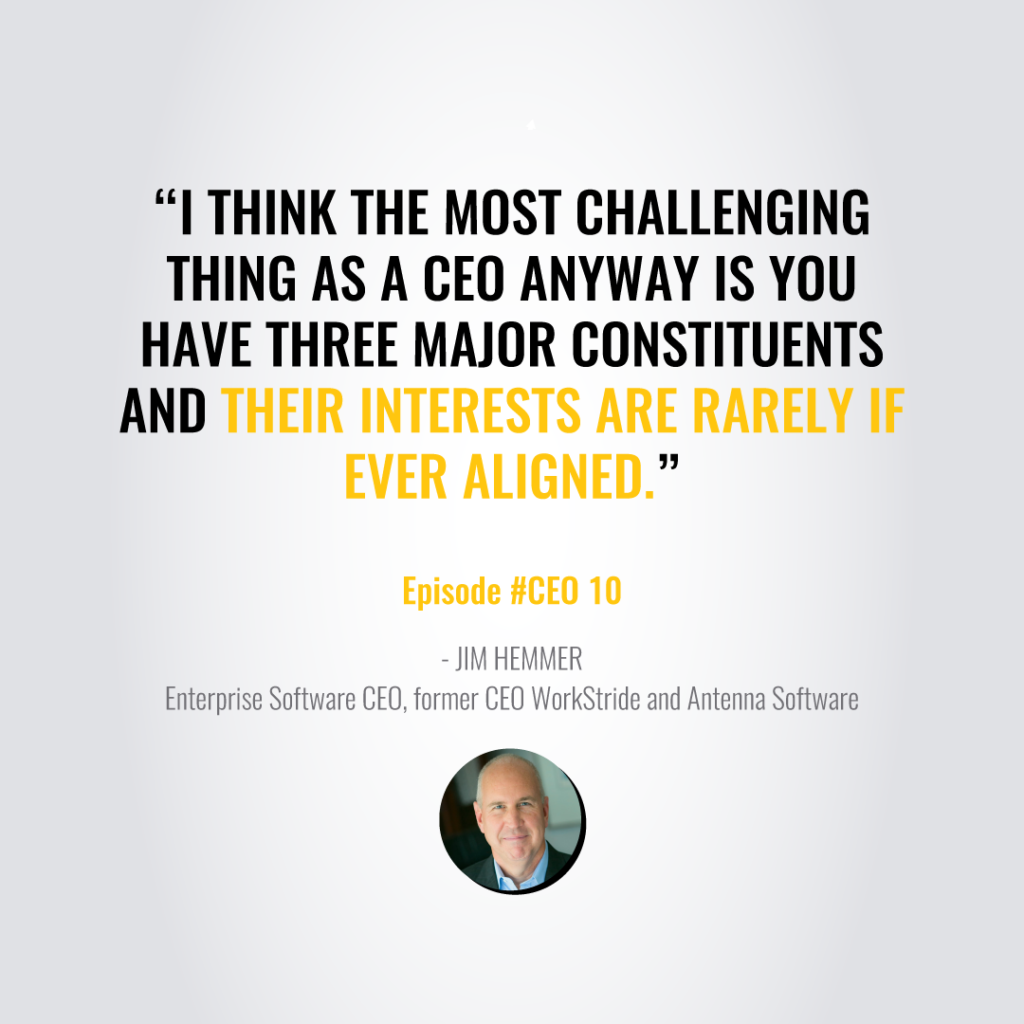 ---
Listen to this episode HERE.
---
If you have a question, join the discussion on Instagram @ceoplaybook.co
You can find this interview, and many more, by subscribing to the #CEO series at the B2B Growth Show on Apple Podcasts, on Spotify, or here.